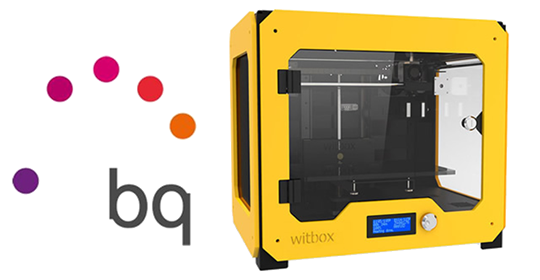 This year, you can let your imagination fly and turn it into reality at the 3D printer farm that BQ will set up in the Hardware zone.
The procedure is very easy and won't take long to explain :)

1 - Log on to the intranet, go to the hardware section and access the 3D printing farm. Once you are in, you will find a series of predefined models that we have selected due to the requests to print from previous encounters.

2 - Select one to send for printing. Once this is done, we will send you a notice when it is finished. If we delay, you can always drop by to ask :D
What are you waiting for? :)
Farm opens: Thursday the 26th at 16:00
Should you not like our predefined models, you can always bring yours. Here are some sites where to find interesting models:
The intranet gives some advice in selecting models. Try to observe them because if not, we cannot ensure that the part will be printable.
- Once you have decided the model you want, upload the *.stl or *.obj (you may also upload a compressed version) into the uploader.
- Pass by the hardware zone to configure the model with the organizer on shift in charge of the farm. If you do not do so, we cannot print the part.
- Maximum printing time lasts around two hours.
- You will receive a notice once your part is ready. If not, pass by the hardware zone to ask.